You need a way for customers to buy your products or services to do business online. But instead of only concentrating on the nuts and bolts of constructing a site, you need to think about the details that you communicate to your potential customers—and how you convey it.
When you have a simple website, you can take easy steps to work as an e-commerce shop. But this part doesn't have to take too much time or resources. That's where the production of content comes in. But what's with marketing?
It can quickly turn into a blur of tasks ahead of you. Still, this guide can help you categorize tasks and write content that sets you apart from your competitors.
Support yourself by splitting the tasks into three areas:
Attach a shop right out of the box. You can conveniently host goods and process purchases on your current website using Bolt-on software.
Develop an ethos and a character that inspires confidence, even to customers who don't know you. Build a narrative that engages them from start to finish.
Let people know about your site by learning how it fits around the Internet (among your competitors and allies).
Let's see how these three elements work together to offer you a good e-commerce website.
1. Add a Shop Out-of-the-Box
Luckily, once you have a simple site on a WordPress website, you can connect to an e-commerce store like WooCommerce with relative ease.
The nuts-and-bolts are pre-made for you, making it simple and easy to implement. Of course, developing your product lists can be a little time-consuming, but don't forget – they're in a 'content' camp, which is why it's helpful to distinguish these three regions.
Choose anything like WooCommerce or Shopify, and the out-of-box nature of their apps can be easily tagged to your platform. Suddenly, you can process transactions safely with just a few taps.
For more information about adding payment options to your platform, take a look at our blog, which details the various ways you can address transactions on your site.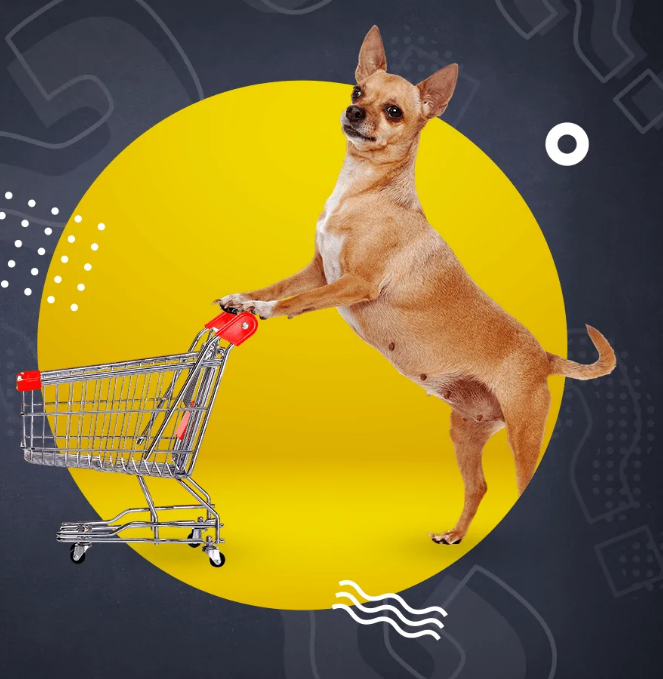 2. Develop Ethics and Personality
This is what matters and where you can begin to shine. The portion that needs so much more focus and time. It's a part that's exclusive to your brand and is therefore vital to its success. This is how you view yourself online.
Think of your content as a 'tale' that visitors to your site—whoever they are—can interact and win over. If you start from scratch, the process of developing your story will require creativity, discovery, and potentially a lot of tweaking to get correct.
But create this platform to supplement the current follow-up (for example, a social media group). You will already have a voice tone—try to distill what has made it work so far.
How to Manage Your Corporate Story
The aim is to turn what you know about your company into a story that encourages your customers to buy from you.
Every line should be seen as an opportunity to address 'invisible' questions that a potential customer will have. They may well be subconscious on their part, as they do generally not attempt to answer them. Still, by offering up those 'answers' intuitively, you convince them (or their subconscious) that they want to buy from you. There's a subtlety to answer questions without making it clear what you're doing.
Examples of 'Invisible' questions and how to respond to them:
Have you got what I need?
Example 'response':
"Find something you'd love in our wide range of…"
In this case, the following:
Starting with a verb, the sentence becomes active—try to do this anywhere you can. By gently making the presumption that they will take action, they will begin to believe it. 'Something to love' appeals to emotion—this is also the aspect that you can replace with something in your own tone of voice. As it stands, the assertion implies a deep link and is respectful of everyone, kind of wrapping its metaphorical arms around the client. In the meantime, 'wide variety' helps to back up the belief that anyone will find something to love.
Are you trustworthy about a sale?
Example 'responses':
"Pay safely,"
"Same Day Dispatch,"
"Over 100 positive reviews."
In the following examples:
The best way to answer this issue is to use evidence and less flowery tone-of-voice words. The facts are the best when they are short, sharp, and concise. When it comes to the evidence, the fewer words we use, the more likely we are, to tell the truth. When people use many words to back up something—'Pay securely' could become 'You can be entirely sure your payments are secure'—statements can suddenly become much less convincing.
Do you have any items for the person I'm shopping for?
Example 'response':
'Show Mom how much she means to you with we lovingly made Mother's Day range.'
In this case, the following:
This example is based on seasonal specificity. That's awesome to think about because it taps the market without alienating other customers who may not be shopping for Mother's Day gifts. All the sites do it, and we're used to seeing it everywhere. So, repositioning your site for seasonal events and changing the ranges for these markets goes well beyond the wording of the plan itself, and it is worth keeping in mind.
Linguistically, in this case, we use emotive, evocative language—'lovely' again. Also, the idea that something is 'created,' rather than simply made, evokes a particular picture. Suddenly, it's a rustic workshop instead of a massive industrial establishment.
The use of the more everyday 'Mum' in the sense of 'Mother's Day' makes most people have a better relationship. Who's calling their mom 'Mother'? No one, possibly. We are also appealing to their sensitivity. The invisible caveat attached to this sentence is if you don't buy, you don't care for your mom'—no one takes that seriously, of course, but it's all the same.
So, as you can see, how you select words and interact with your website is the key to readers' reactions. The most nuanced choices can have tremendous consequences. Now we're going to look at how to use these resources in the sense of the page layout.
Do you want to know more about the power of words? Learn more about how to describe your voice tone with our personal brand blog, or what you can learn about writing from a famous novelist.
Build a Good Landing Page
Don't be dissuaded by the information dam that follows! Your homepage is the toughest to get right since it's merely a mish-mash of everything else on your web to communicate as much as possible to your potential customers, so they don't have to click somewhere else to realize they want to buy from you.
Before you start, you may want to make your ideal customer experience—a journey in the perfect world that a customer would take based on the bread crumbs you set out for them. This will allow you to check your consumer behavior in Google Analytics.
There are several parts that you might add, ranging from testimonials to guides. Still, all homepages would benefit from the following elements.
Heading and slogan or tagline:
The heading should state the name of your site in a no-frills manner. If you don't have to call your platform yet, you should have it connected to the kind of company it is: 'Lumos Luxury Candles.' It will allow Google and other search engines to understand your site and tell everyone who sees it in a search result what it is, straightforward. Look here if you're struggling to name your place.
The slogan or tagline should be your business in a motto: 'Quality, scented candles made to order,' but it could also combine an extra action: 'Find your new favorite wooly jumper.'
Summary Boxes
Identify your three best-selling points. Think about the 'Service' 'Quality' 'Pace of delivery' concepts. Some items do not need much or any) clarification is truthful and aims to answer as many of the customer's questions as possible. Try to place particular emphasis on Are you trustworthy?' 'And you've got what I need?'.
Introduction in General
This is where you can unlock your full tone-of-voice, brand-centric piece. It can be fun, luxurious, emotional, but try to keep it short, healthy, and essential, too. If you have too much to tell, you can always build on your 'About' page on your business story.
This intro should probably include a brief (reduced) brand history, what drives you to do well, why you are unique—but compose every word to make it compelling to the consumer. For example, explaining how you make goods could be a good use of space, but listing your personal attributes is probably wrong here. The key thing you need is to build positivity and excitement around what your company actually does.
Product Selection
Try to feature at least a few of your 'best sellers' on your home page, not least so customers can instantly see what you're selling. They can interact with the pictures even if they don't read your carefully designed sentences.
One thing to keep in mind is that if you're selling products and don't put a product feed section on your homepage, you ensure that everyone who lands there has to click at least once again to see product listings consumers drop off any click they need to do.
Toss in social buttons that allow people to share their social media items and pages. Also, link to your own social media accounts to allow a detailed link to your digital footprint.
Product Pages
These are sites containing all information on individual items. Using your product page to set the stage for an idyllic way to indulge in your product. Remember that even more descriptors are required if your products are handmade because you don't have the luxury that consumers are familiar with your product.
Focus on functionality and advantages when explaining goods. Features are what a product does, relative to the value it brings to your consumer. But use space to encourage consumers to really visualize what life with your product is like—how it will enrich their lives.
You use this space to create a special to your product in words and bring the concept of how this product can enrich your consumers' lives into their heads without telling them about it.
Illustrations
An image paints a thousand words, sure, but there are some things you can do to improve your listings. Using them as an extension of your story-like explanation for product photos in particular.
What are the pictures to be of?
Good quality photos of your goods are priceless when it comes to selling them. Allowing your consumers to really picture themselves with an object by painting a story-driven, idealized version of how your product could be used is a great strategy.
Think of showing the goods in situ or, if you can, even the customer using the product. The closest you can get to the Disneyland theme level in your pictures, the better!
At least one picture showing scale (showing the product concerning other things) can allow people to understand the size, particularly useful if it is a home-made product without a precise reference of size anywhere.
Photos should still be your own, including non-product images, unless you know they are free of copyright. However, quality, unique photos, particularly those of items, can also help with the SEO site, especially if you fill in as much descriptive data as your CMS allows and give them a good name.
Other Website Essentials
Alongside the storefront, other elements will give consumers the confidence they need. This blog goes into depth about a variety of features that you may want to incorporate. To keep it simple at first, you'll probably want to include at least the following:
About Page
As mentioned, this could be an extension of the introduction you are using on your landing page. This will provide more information about your organization, venue, staff members, and more. Whatever you're trying to say!
FAQs
Although you might have a loyal follow-up, the FAQ is a good chance to predict what people who don't know you may want to know. Information like this may also help you rank higher in SEO terms, as your site can be indexed to search engines for answers to popular questions in your industry.
Think of the questions in the following areas:
Business-centered:
Are Both goods handmade on-site?
Are all of the products listed still available?
Logistics:
How much is the shipment?
Are orders dispatched regularly?
Product-focused on:
Are vegan goods friendly?
Where do you get your ingredients from?
Industry-focused on:
Answer any common myths relevant to your sector.
Contact page—including your company address
They are critical for validity. Suppose you sign up for services such as Google Merchant (see Part 3). In that case, they can verify that there is an active email address (the contact box does not count) to allow you to apply for their service.
If you don't want to send a personal email, understandably, it's easy to build admin@business.com instead. Find out how to do this using our own Private Email apps.
3. Let People Know Your Site
Marketing your e-commerce store is a long and demanding operation, and there are few one-size-fits-all things to do.
So before you go down some marketing rabbit holes, consider putting your site in perspective with the broader Internet—see how you compare it to your rivals and what resources you can use for free to make people aware of your website before you start paying for advertising.
Link your site to all of your social accounts, and vice versa
Linking up your digital footprint is a brilliant idea to take advantage of current followers. Get your name out there, so people start indexing you. You might also develop personalized deals and codes only for this demographic. If you don't have social media accounts, be sure to build some—you may be surprised how many of your friends are interested before others find your account. It will really help you get the ball rolling.
Subscribing to Google Analytics
With a small piece of code, you can track the movements of anyone who visits your Google Analytics site. Their particular journeys, how they found you, where they were, and so much more—and it's online. Although this is more of a long-term objective, it's useful to set up when you start to get data from day one.
Get yourself on the Google Merchant site.
If you can't beat them, join them. Google Shopping is where a lot of people are going to find things. By signing up for Google Merchant, you will give your items the best chance to check for Google Shopping results.
If you're using WooCommerce with WordPress, you can support this process with a fast plugin that allows you to add all the features that help your products perform best on Google Merchant. Basic Google Merchant accounts are free of charge, but there are also paying options if you want to improve your listings later.
Conclusion
These three ideas are really the tip of a deep iceberg. Linking up with bloggers and influencers, Google and Facebook marketing, and even affiliate schemes are all items you need to think about in the weeks and months ahead of you as you help your eCommerce store prosper.
Once you've got some traffic on your site, it's a good idea to search Google Analytics for the real behavioral flow and how it compares to your ideal. This will help you tweak and change the site depending on how people react to it. The eCommerce site thing is it's never done. It is continually improving and fine-tuned to maximize its sales potential.
You will learn special about your company and your situation and create your own 'handbook' of top tips. Feel free to post them as a comment at the end of this blog so that others can benefit as well.