Are you looking for the best 10 FREE WordPress plugins to kick start your website in 2020? You came to the right place because we have the latest and most important information here for you.
It is almost unthinkable to work as a starting entrepreneur without a website. Especially for all beginners getting started with a WordPress website, I list the top 10 free plugins to help your website's construction. This way, you give your company a kickstart from the first moment.
WordPress as the undisputed market leader
Unfortunately, not everyone is a programmer, so a tool is needed to assemble your own website in many cases. The popular WordPress now provides the foundation for more than 60 percent of the websites, including 30% of the top 10 million sites.
Building a custom website with WordPress is super simple, has excellent support on forums, and can be expanded with all kinds of free WordPress plugins that take your work off your hands.
I advise every entrepreneur to install the ten free WordPress plugins from this article from the moment the website is created. The chosen combination of plugins is based on the automation of your own tasks, the stimulation of desired user behavior, and good online findability in combination with other technical SEO ( Search Engine Optimization ) considerations.
You must have had a warning from your browser that the website you were about to visit is not safe. The idea that it is unsafe to visit your website is, of course, the last feeling you want to give visitors. The Really Simple SSL plugin is the ideal solution. 
In a few steps, you are easily guided through the application for a so-called SSL Certificate. Within a few hours of the request, your website will be accepted and considered 'safe,' removing the notification as mentioned earlier.
Make sure to take this step first when creating your new website. The start of the URL of your website now changes from http:// to https://. Before spreading your website's link over the internet, make sure your URL starts with https:// so that all links on other websites link correctly from the start.
Google Analytics for WordPress by MonsterInsights

Measuring is knowing! By analyzing user behavior, you can optimize your website and optimize cornerstone content. Statistics such as number (or page) visitors, bounce rate, and time on page are important examples of this. Google Analytics is still by far the number one tool to track the behavior of your visitors. 
First, create an account with Google Analytics and then install a plugin to connect the account to your WordPress website. I recommend Google Analytics for WordPress by MonsterInsights for its ease of connection setup, but several WordPress plugins do the same.
While you're at it, create a Google Search Console account immediately and connect it to your website and Google Analytics. You keep track of your visitor behavior via Google Analytics, but via Google Search Console, you keep track of the Google search behavior that leads to impressions of and clicks to your website.
Furthermore, likely, you will not have many visitors to your website from the first moment. To properly measure what those few visitors do, it is better to exclude your own IP address from Google Analytics measurements. You can easily do that step by step in this way.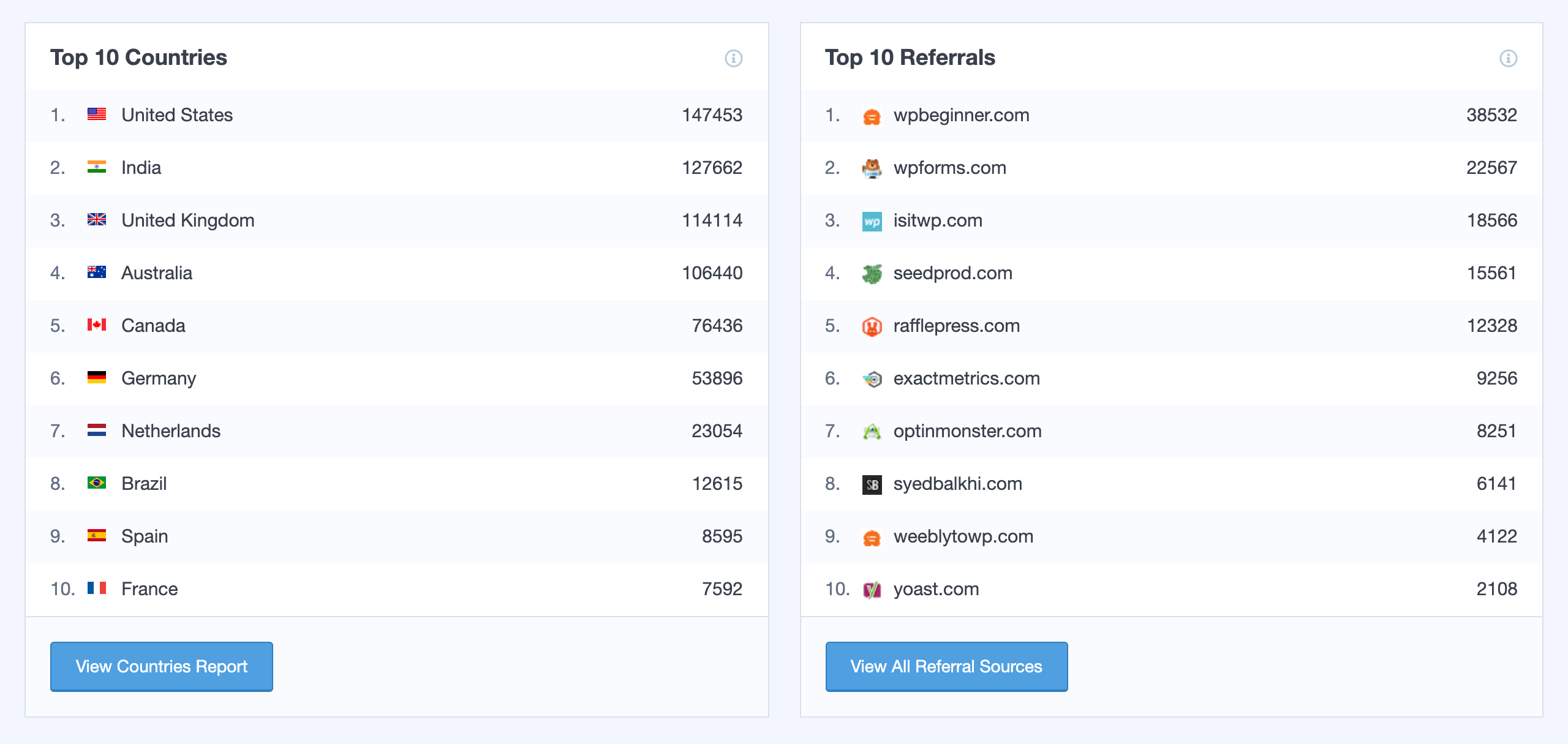 An interesting and very nice addition to studying visitor behavior is Hotjar. Especially if your company has just started and the website has low visitor numbers, this is an interesting tool to see exactly what your users are doing utilizing a heat map and screen recordings.
UpdraftPlus WordPress Backup Plugin

It is better to start backing up your website too soon than too late to be on the safe side. The biggest horror scenario is that something goes irretrievably wrong, and you have not made a backup.

That gives the same nasty feeling of regret as you used to at school when you typed an entire piece of work and forgot to save it before going to bed. Make sure you install the UpdraftPlus plugin immediately and make regular backups never lose your content, design, and other settings.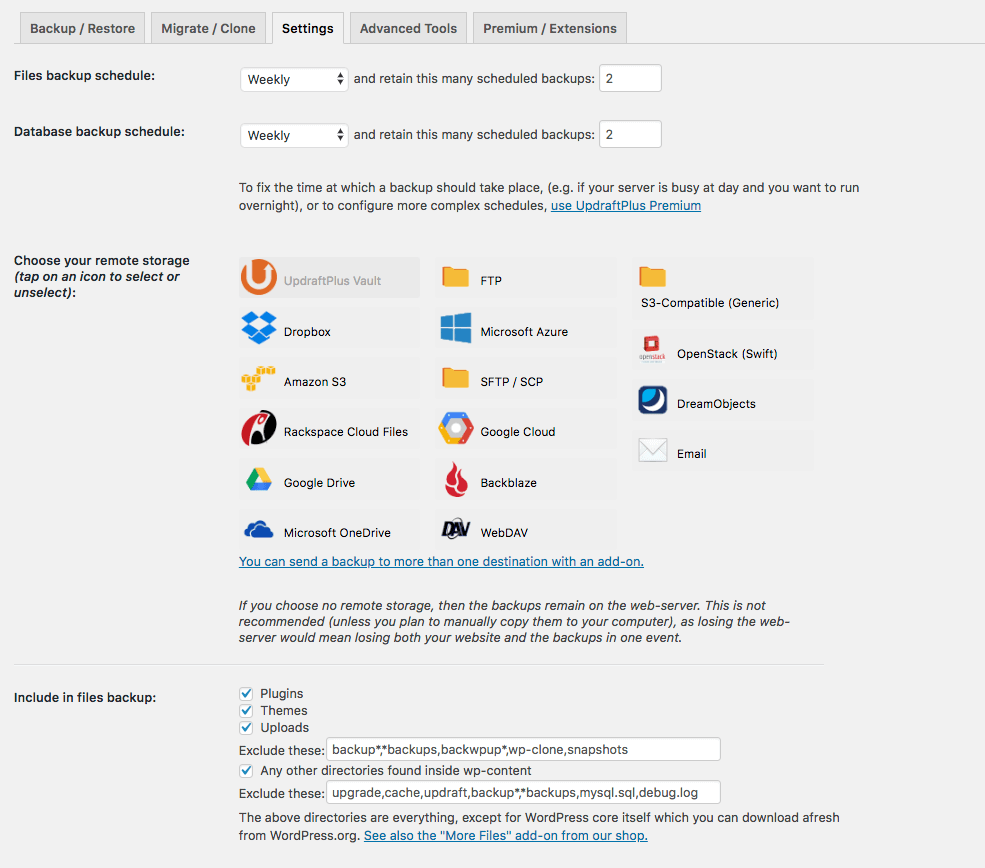 This plugin offers the possibility to set automatic backups. Do that! It is also smart to manually download your backup's content to your computer via the plugin once in a while, in case you could no longer access it in extreme cases.
AMP for WP – Free WordPress Plugin

The shorter your website's loading time, the higher Google will place you in the search results. AMP is Google's product that ensures that loading times are extremely short. Google stores some sort of copy of your web page (found as your URL extension with / amp) stripped of all kinds of content, leaving only a small amount to load when the page is clicked.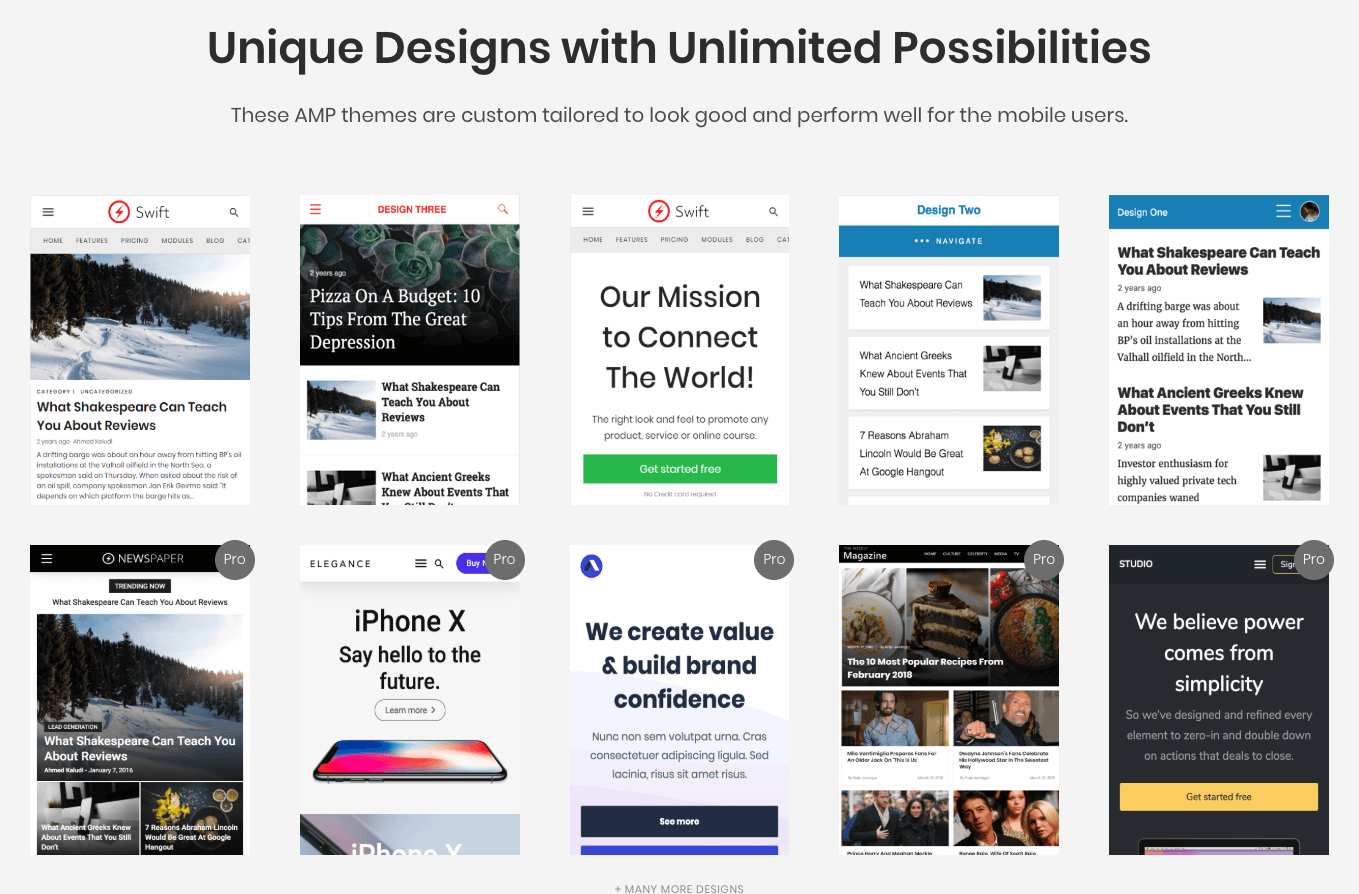 Due to the short loading time, you will end up high in the Google search results faster. I recommend the plugin AMP for WP for this because it is easy to use and yet offers many options to design your own pages.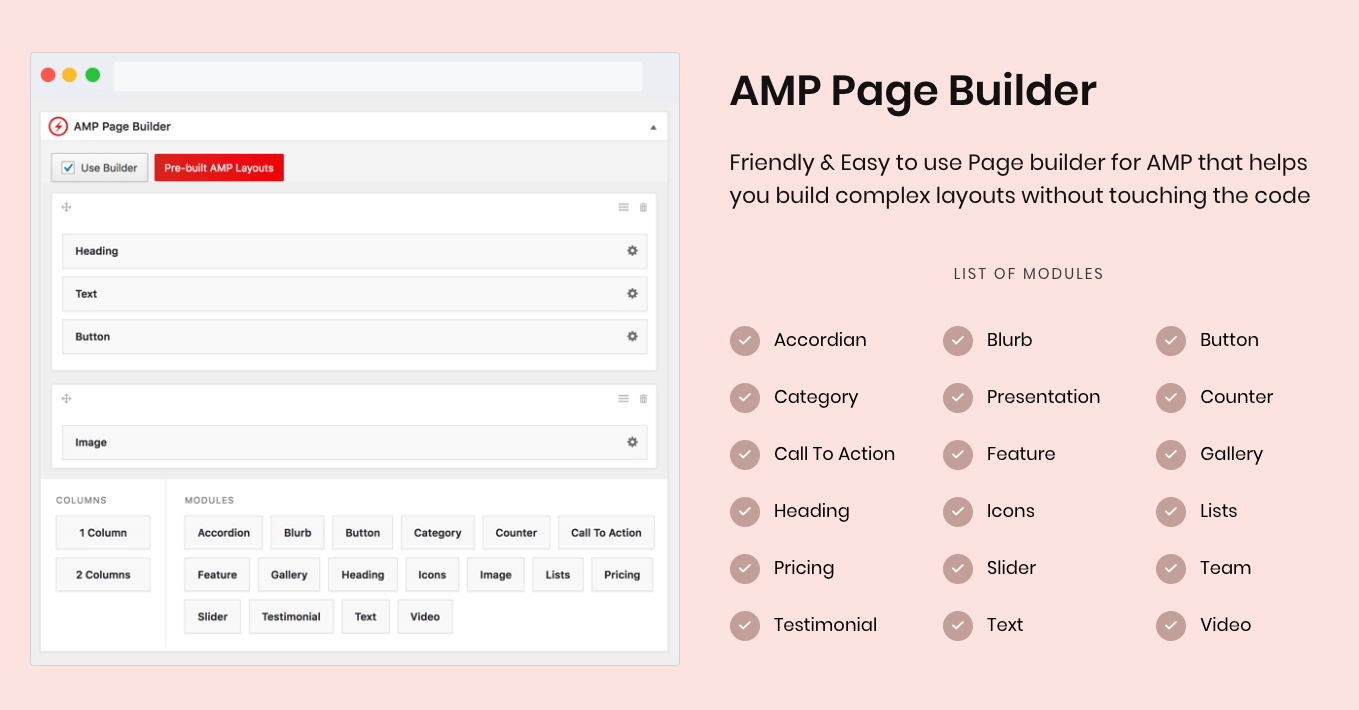 The difference between a normal page and an AMP version can be clearly seen. The custom design of your website disappears through the use of the AMP plugin, which leads to the choice not to use AMP for some websites. Because of the SEO technical advantages, I definitely recommend using the plugin. Only do this for articles that you mainly want to score high within Google and for which the page's design is less important. This free WordPress plugin offers the possibility to set this for types (posts, pages, categories, etc.) and individual posts.
Yoast SEO
The Yoast SEO plugin is the absolute SEO technical starting point when you start creating pages and posts on your website. As far as I am concerned, no alternative on the market works as simply and well as Yoast and offers the same amount of background information. For example, you can easily determine your pages' meta-information and how they are displayed on social media.
o that Google can better map the content. This is beneficial for scoring your website in Google's search results.
There are many other free WordPress plugins to link to Yoast that make your website even easier to find online. A good way to make sure that the plugin also helps for the AMP version of your pages is Glue for Yoast SEO & AMP. Furthermore, I recommend using Schema & Structured Data for WP & AMP to keep up with Google's latest developments, such as the featured snippets on the so-called position zero.
Autoptimize & Smush – Free WordPress plugins
The loading time of your website is important for several reasons. First of all, it is simply annoying for your visitors when pages take a long time to load. For example, 57 percent of your visitors will leave the website if it takes longer than 3 seconds to load, and 80 percent of them will never return. 
Autoptimize is an all-encompassing plugin that optimizes your website to minimize loading time. Furthermore, the plugin Smush ensures that all photos you upload are compressed, which reduces the loading time of your pages with photos.
Tips: Also, for autoptimizing, there are a number of recommended plugins to combine forces, including WP Super Cache and KeyCDN's Cache Enabler. Furthermore, it is advisable for websites that use YoutTube videos a lot to get started with the so-called deferring parsing or Javascript. This is easy to do in a few steps in this way.
WP All Import (Import any XML or CSV File to WordPress)
From my own experience, my tip for all entrepreneurs is to always look for ways to automate. Everyone sometimes does endless manual work, after which it appears that everything could have been done in no time with a simple plugin. 
The plugin WP All Import ensures that you can easily create bulk messages or pages containing individual information from your database with a database in Excel. Also, link this to your Yoast plugin with Import Settings into WordPress SEO by Yoast to ensure that the pages are displayed perfectly in Google. An extra tip is to install the Quick Featured Images plugin here to avoid paying to include images with your bulk articles.
This plugin is ideal for creating bulk posts, but sometimes you just want to tweak a few details of an existing article and publish the result new. To avoid having to cut and paste everything, it is best to use the Duplicate Post plugin.
Open External Links in a New Window
As mentioned earlier, these recommended WordPress plugins often have several positive effects. Similarly, the plugin Open External Links in a New Window. This plugin gives all links that do not point to your own domain a target ="_ blank" tag, which sends the visitor to a new tab when he or she clicks on the link. This not only ensures that the visitor's time on your pages is longer (which Google likes and pushes your overall score in search results up) but also improves the user experience on your website. For example, a visitor can choose when to leave your website, instead of being sent away when a link is clicked for additional information.
The target ="_ blank" tag is also easy to add to your links when writing articles by clicking the down arrow and selecting open in new tab. However, this is a setting that you must enable for each link individually, while the plugin ensures that this is automatically set for all external links on your website.
WPForms
It is often interesting to have your visitors fill in the information to subscribe to your newsletter or to contact you. To receive information from your visitors, it is best to install a plugin that allows you to create a form with simple building blocks. WPForms is ideal for this. You can create your own forms using a simple drag & drop system, which you can then embed in pages and messages with a shortcode.
By making important fields in the forms mandatory, you ensure that you never miss data in the specified visitor information.
A red asterisk next to a field's title indicates that it is mandatory to fill in the information before the form can be submitted.
WP Social Comments
Interaction on your website ensures that visitors stay longer on your page, post comments, and read them. Furthermore, this increases your website's legitimacy so that new visitors attach more value to the content that has been placed there. Visitors can respond simply via the plugin WP Social Comments, where users can log in with their Facebook account. Are you convinced that your visitors do not want or cannot log in via Facebook for their reactions? Then Disqus is a good alternative. The disadvantage is that to post comments. It is first necessary to create a Disqus account.
Don't forget that the power of social media can be used in several ways. Make sure to install Facebook, Twitter, WhatsApp, LinkedIn, and email sharing buttons on your pages. For example, you can easily share this Lorelei Web article with your friends or colleagues using the buttons at the top of the page. Most WordPress templates have this option built-in, but you can use a plugin like Shared Counts.
Now, let's get to work!
This combination of free WordPress plugins is a good starter package for many entrepreneurs. Still, different plugins are desired in every niche. For example, you would like to have WooCommerce in your plugin package if you are building your own webshop, and Ad Inserter is ideal for anyone planning to implement a business model based on ads. Furthermore, a plugin like Polylang is the solution if you publish content in multiple languages.
I would also like to inform you that a high number of stars from a high number of reviews is a good indication of a useful plugin. Above all, the plugin must have many active installations. These three data are always displayed in the overview when searching for plugins.
The above 10 free WordPress plugins are recommended to give your company a kickstart, but the absolute top 10 is different for every entrepreneur and website. Which plugins can you recommend to everyone? Leave your tips in the comments!