Social media is inevitable. Now that the year 2022 is here, of course, I will not tire you with all the trends of the 2022 year and whether or not they have come true because we all know that video and mobile have again grown enormously, and there is no need to discuss these further.
Nevertheless, there are certainly several notable developments to mention when it comes to social media and social marketing.
Goodbye interaction, shift to performance
I expect that the decline of interaction (likes, shares, comments) in 2021 would continue, and the focus on performance ( e-commerce, conversion) would increase further. Research by Buffer, in which 43 million posts were analyzed, shows that the interaction has decreased by more than 50 percent in the last 18 months.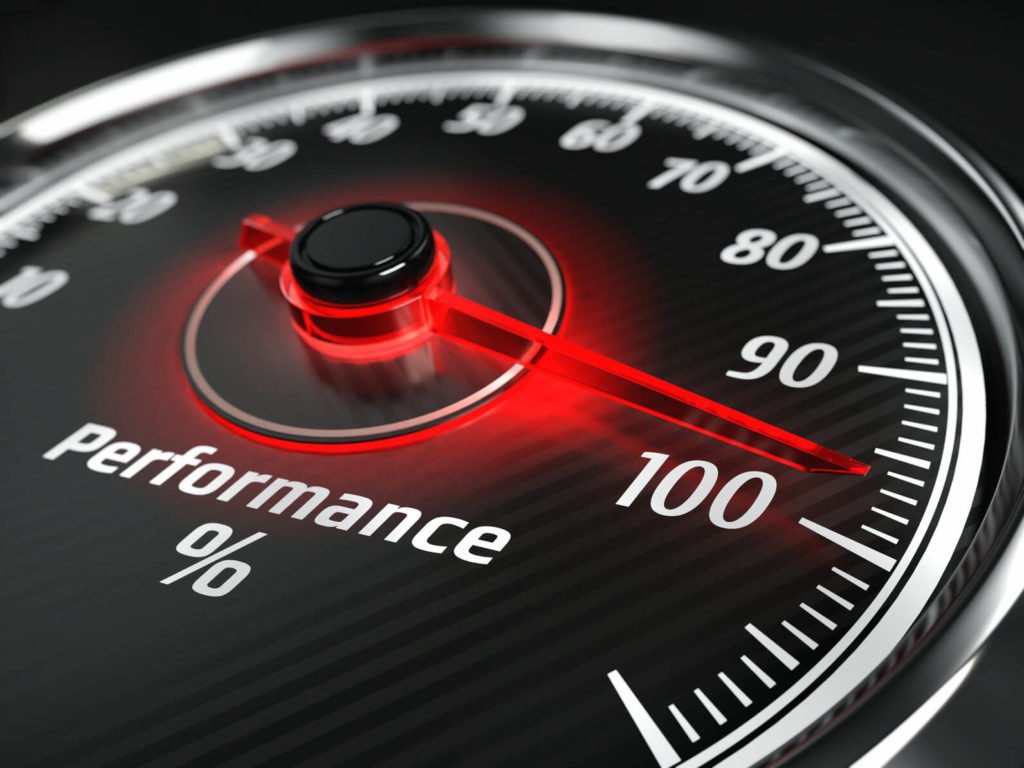 There is no going back: social media has become a conversion channel.
The breakthrough of live stream
Live content has indeed developed enormously over the past year, especially in the form of stories. Whether it's Instagram, Snapchat, or Facebook, (live) stories are frequently the basis of content creation on various platforms. Later in this blog post, I will further discuss my expectation for next year.
The new legislation is underestimated
If you are in the European Union, like us, you know that in 2018 the AVG / GDPR swept the internet into a mass hysteria surrounding this new law. Although the legislation will not always be enforced in the coming years, many companies have become more cautious from this year on when it comes to privacy.
In precise terms, this translates to the fact that many brands no longer dare to use advertising methods such as Custom Database Audiences from Facebook. It should also be noted, that many companies and agencies do not have their affairs in order right now when dealing with privacy issues and the way they distribute advertising.
Chatbots for service and sales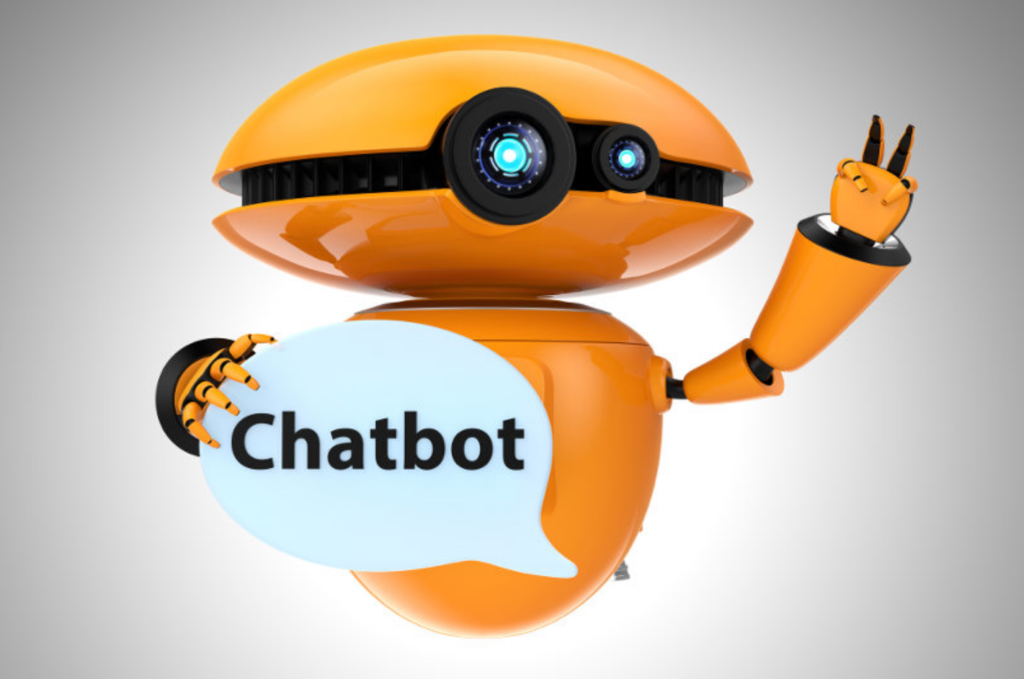 Admittedly, I had expected that the development of (basic) chatbots would go faster, and I was a little disappointed to see that this side of technology is still somewhat in its infancy. Apparently, this kind of development often takes a little longer than expected.
Why?
It turns out to be more difficult than many would have thought for a well-functioning chatbot to be operational.

Consequence: more budget is allocated and directed at social media.
I expected that social media could count on substantial budget growth as a marketing tool because of all new developments. This prediction came true. In addition to the growth that I see with my own customers, IAB figures show that digital spending has multiplied. That is primarily thanks to the video ads on social media.
And now, time to look forward to next year, in which a lot is about to change again. A brief overview of random order. Let's look ahead into 2022:
The 10 social media trends for 2022
Social media is shifting to e-commerce.
Last year several social media giants rolled out one e-commerce feature after another. Social media as a channel is increasingly moving towards e-commerce. This is also clear in cases from Zalando and Adidas.
Although it is not a burden-click conversion channel, social media is competing with other channels in the area of ​​e-commerce, where previously *branding* and *reach* were the main objectives.
Social commerce is nothing new, but it is going to dominate social media in the new year. Consumers want to enjoy experiences in the places where they are currently spending time. We will see more brands testing shoppable capabilities on all platforms. From shop buttons to live streams to commercials to influencers, the social sale will be at the forefront of smart social tactics
Stories are the new standard.
For years, brands have been used to adding content in posts on the company page. Those posts were then promoted to their target groups. This form of marketing is going to change fundamentally. Snapchat, (later blindly copied by Instagram) and now also Facebook, turned the social media content world upside down with the arrival of "stories".
Much more focused on offering short, temporary full-screen storylines, this new form of content is the new benchmark.
In short, your brand's content strategy on social media should be focused in the coming years on the use of stories – and not purely on the creation of timeline posts. Even immersive full-screen advertising formats such as Instant Experience (formerly known as Facebook Canvas) are becoming increasingly important.
Short-form vertical video has proliferated, thanks to the development of TikTok and Instagram Reels.
Not only is video content an entertaining form of storytelling and a tool to boost revenue, it's also a key growth hack:
Tweets containing videos get 10x more engagement than those without
Pinterest reported a 240 percent growth YoY of organic video pins from 2020 to 2021
In the past year alone, we've seen companies and creators use video to engage with their audience on a deeper level, promote products, and raise awareness about causes they care about.
In 2022, we anticipate we'll see a lot of new trends and innovative material crop up — whether it's fun editing transitions or in-depth tutorials.
Fear inhibits growth
2018 is so far an eventful year for social media, and especially for Facebook. Because of all the controversy, which coincided with the new GDPR legislation, many brands and consumers have become somehow anxious.
We see this particularly in companies with a lot to do with sensitive information, such as financial institutions or retailers with large client files. Whether it is justified or not, this fear can put a brake on the growth of digital and social media as a marketing channel.
The revival of groups
We all have been members of a LinkedIn or Facebook group… many years ago. Am I right? Private groups were one of the building blocks of social media back then. Suddenly, they disappeared a bit from the radar in the wake of pages, likes, and advertisements that often violated our privacy. Groups are, as a trend, busy with a recovery.
Large channels such as LinkedIn and Facebook introduce new features that put groups back in the foreground. For example, you can now participate in groups as a brand page, and many new features have been introduced to make your marketing strategy a lot easier.
Direct messaging becomes commercial
Facebook Messenger and WhatsApp increasingly determine the social media landscape. Messaging platforms are prevalent around the world. Same as WeChat in Asia.
With their growing popularity, you also see a shift in advertising opportunities towards the messaging platforms. Facebook Messenger is leading the way, but WhatsApp will also catch up and get a light commercial touch.
Transparency in 2022
Enforced by the increasingly debating discussions surrounding privacy and security, the various social channels are becoming more and more transparent towards users. They don't have a choice. So now you can see as a Facebook user which ads the brand has. This transparency will increase even more as social media (as a channel) becomes more mature.
Social media is facing issues as consumers are warier of messages and "fake news" than ever before. It is time for people and organizations to be honest, authentic, human, and compassionate online. As a marketer, use social media to bring insight into the issues in your sector, be compassionate to clients and humanize your company.
Voice makes its appearance.
Social media originated because people wanted to share their opinion with one other. "Comments," as a direct form of interaction, have also been one of the social platforms' building blocks for years. Previously, comments were always textual.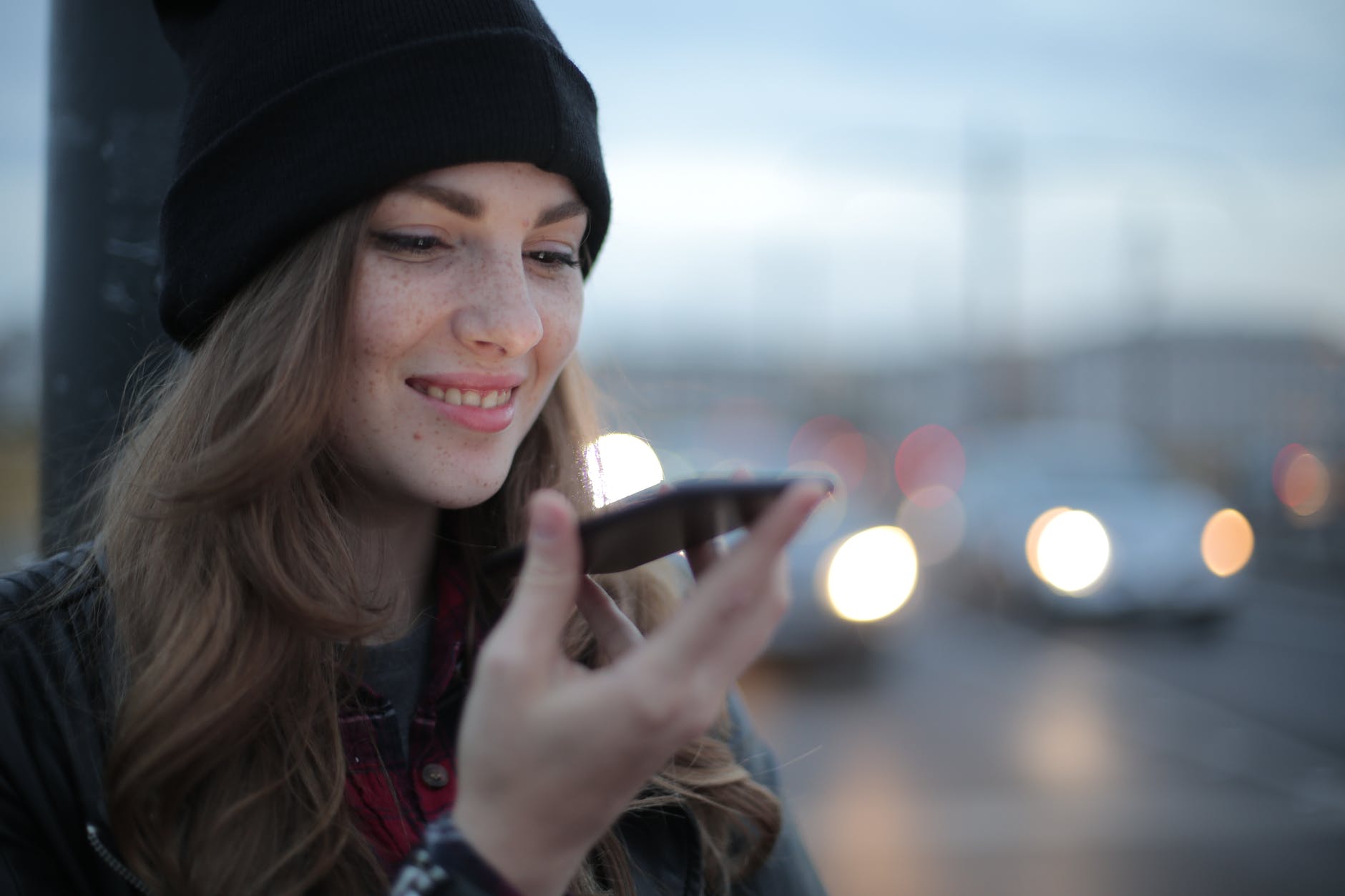 Meanwhile, many social networks also enable us to respond with video messages, pictures, and gifs.
And now, even voice makes its debut. LinkedIn already announced, for example, that users can add voice fragments as comments. Maybe, because podcasts are also on the rise, there seems to be a clear trend in which voice will play a more prominent role in social media.
Augmented reality shopping
As mentioned earlier in this blog post, social media is developing rapidly as a conversion medium. Undoubtedly, retail chains use social media to bring their brand to the center of attention and their product range. Augmented reality is a golden opportunity to enhance the user's shopping experience and increase conversion.
What do you say about those beautiful sunglasses that fit digitally on Facebook just before you buy it? Moreover, it is actually already is possible to test Facebook with augmented reality shopping ads.
Finally, I want to discuss two trends/developments that probably do not relate to social media's users' sida but play an essential role in the social media marketing industry.
One of the magic words of 2018 is without a doubt "blockchain". But what exactly is that? Just look this description up on Wikipedia, and you are already a lot wiser.
Whether it will happen in 2019 is doubtful, but blockchain can and will play a major role in digital advertising – and subsequently, social advertising. It can make digital advertising more transparent and more explicit, one of our industry's main problems.
Forbes published an interesting piece about the rise of blockchain in advertising. Definitely worth reading.
The war on talent requires automation.
The digital industry is doing well, and therefore also the agencies that focus on social media are blooming. But the lack of (experienced) staff is beginning to slow the growth of the industry. DDA research shows that finding and retaining talent is a major challenge. The 'war on talent' also requires that agencies start thinking more about the dynamic tuning and automation of their processes, so they totally focus on providing value (and thinking about the clients).
With the growing social media platform used for shopping, live events, and relationship building, it's time to delve into the social media trends of 2022. With the growing impact of Facebook, Twitter, Instagram, Pinterest, LinkedIn, YouTube, Facebook Messenger, and more, 2022 will go down in history as the year of the ten social media trends that marketers should know about. Consider these four top trends in your social media marketing strategy for the rest of 2021 and 2022!
The five points above are likely to be the most important social media trends that will emerge in 2022. Social media trends 2022 also highlight some other important trends brands should be aware of for the next year.
Social Media After Covid-19
As you know, our Social Media Trends Report takes you through some of the other social media trends that will affect you in 2021 and 2022. For more information on how COVID 19 could impact your social media marketing, please see the Social Media Trends 2019 report, which is available free of charge on our website.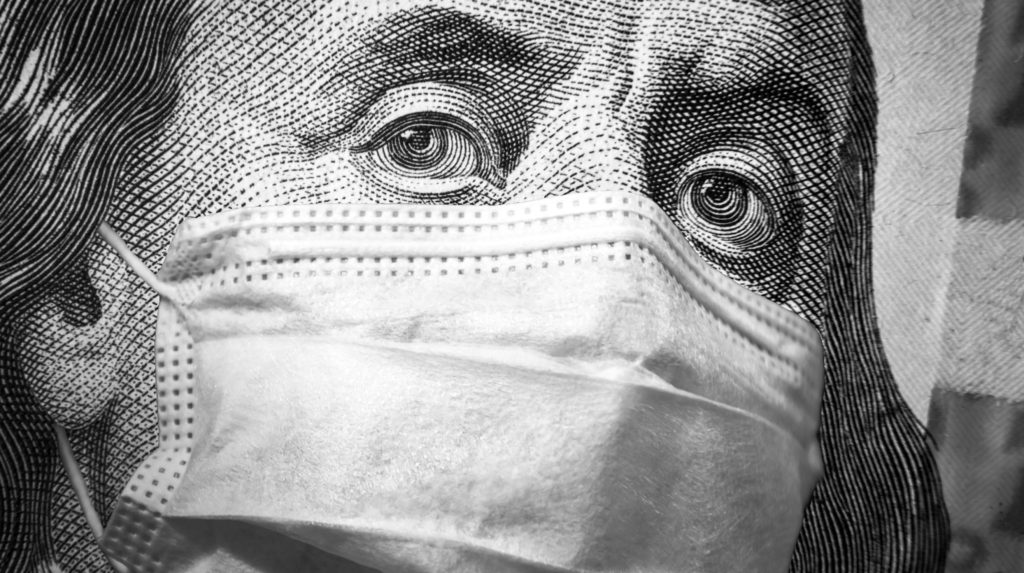 Finally, one of the latest social media trends is the increasing use of social networks such as Facebook, Twitter, and Instagram. It is becoming increasingly difficult to penetrate the world of high-profile, multi-million dollar brands, and it is an easy way to connect directly with potential and current customers.
Whether you're optimizing your social media strategy or just looking for a quick way to engage with the latest social media trends, the top ten social media trends listed above will help you understand how your customers engage with you on social media.
By using social channels to engage in trend-driven conversations and make false promises, successful brands can collect data and use it to help their brands adapt to their audience's behavior.
Moreover, your knowledge of these trends allows you to determine exactly what you can do to maximize your social media strategy's impact on your brand and customer base.
A good starting point for this research could be the Social Media Trends 2022 Report of the Digital Marketing Research Institute (DMRI).
Digital communities have never been richer, more dynamic, or more influential in our daily lives than they are now. And no place is this more evident than on social media, where communities are being formed and nurtured.
Over a billion Facebook users participate in groups on a regular basis. Plant connoisseurs, witches, and rug aficionados are building themselves their own areas on TikTok to share and develop their interests, no matter how unusual. Twitter has also begun testing a feature called (wait for it…) Communities, which is described as "a dedicated space to interact, share, and become closer to the discussions [users] care about the most."
All of this should be excellent news for marketers, right?
Every brand's ambition is to create a community of ravenous customers around their product. On the other hand, the most spectacularly successful brand communities you see online have been established over time by major brands with vast resources. And, while social media allows any online business to build a following, it does not inevitably translate into a truly engaged and active community.
To learn more about what brands can expect next year, read the research included in this report, and talk to marketing, digital marketing, and digital strategy experts. This requires you to develop a deeper understanding of where you expect your target audience to find you and understand the latest trends in social media.
Ensure you include these trends and forecasts in your marketing strategy for 2022, and make sure you come back and incorporate them. Like everything else, we will see in 2022 which social media trends really survive and which marketers find new and better ways to use their creativity.
We continue to look for new ways to connect with our consumers, whether through social, online, offline, or any other media form.
In summary, I hope this post has helped you stay up to date with the latest social media trends and stay in touch with the latest news in social media marketing. Stay up to date with the most important trends, what are the latest social media trends today, and how they will change in 2022 if you want to stay at the top of your digital marketing game.
It is undeniable that social media is an emerging force that will only grow in audience numbers and follow suit. My biggest prediction for 2022 is the rise of a socially conscious audience that has a deeper footprint on social media. It's one thing to be part of the trends of 2022 and another to simply enjoy them, but quite another to be a part of them.
My prediction is that social media trends will be less superficial in 2022, focusing on technological and ethical concerns. Based on data from consumer trends in 2022, experts believe that those who follow these trends on social media will have the biggest impact in the coming year. Who wants to miss out on the benefits of social commerce as a company?
As the online audience continues to grow, affiliates should consider how best to use social media trends to increase their presence on these platforms. Brands should be sure to follow the new trends that are emerging and stay up to date with the latest trends in the world of digital marketing and retail.
One of the best ways to modernize and scale up your social media in 2022 is to research and test new hashtags. They need to consider trendy keywords to thrive well into 2022.
Share this blog post on your social media accounts and let your friends share the emerging social media trends for 2022.